How Tru2Life takes the ZenPad 3S 10 display to the next level
Tru2Life is a special image processing engine that ensures every photo, video, and letter is perfectly sharp on the ASUS ZenPad 3S 10 (Z500M).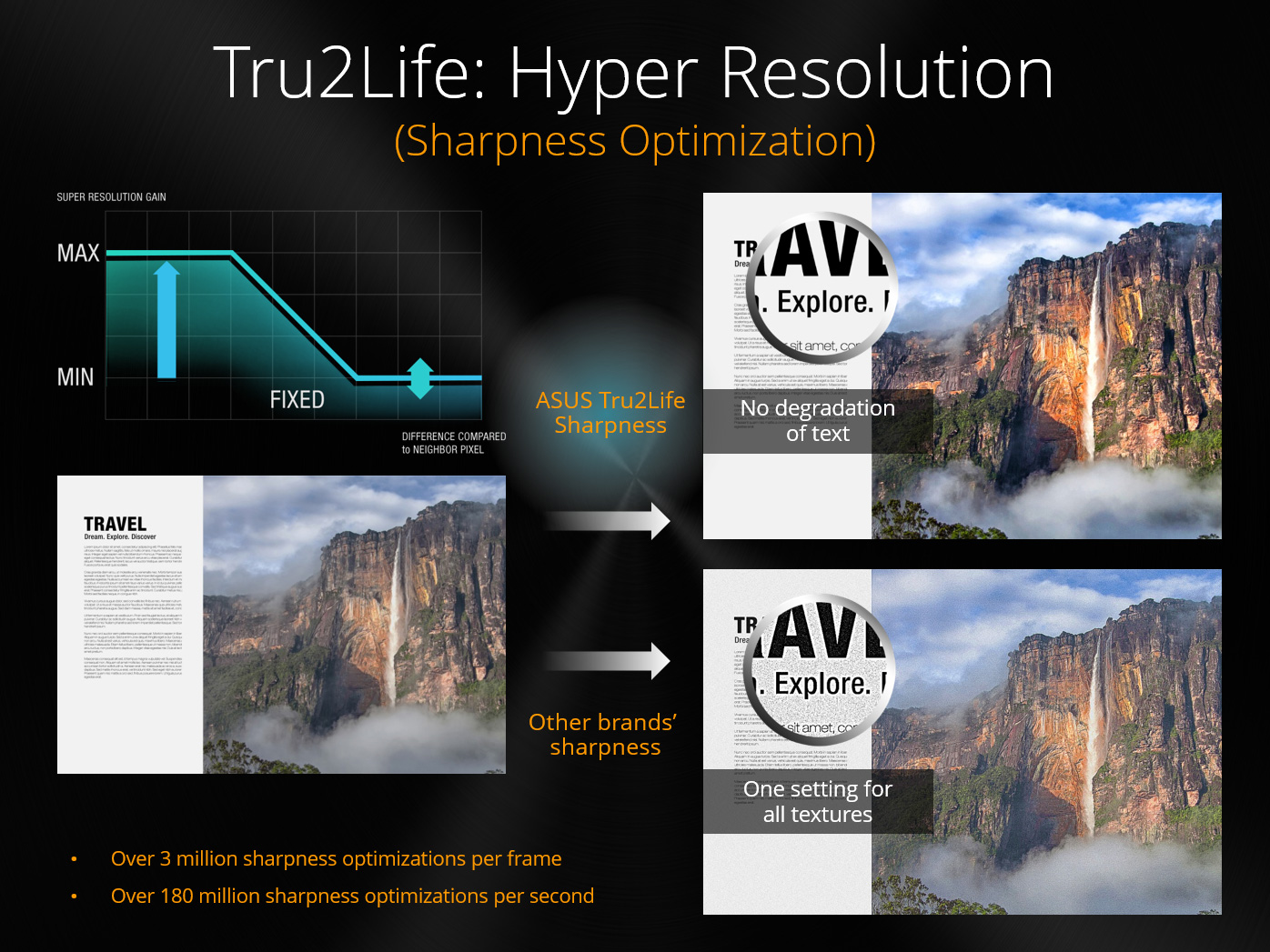 Ensuring proper contrast levels is a huge part of creating an enjoyable image. With contrast processing, high dynamic range is effectively applied to everything on-screen in real-time; parts that are too light have their brightness pulled down, while parts that are too dark are cranked up. This ensures more detail in highlights and shadows are visible. To bring these contrast levels up to 200%, 3 million pixels are optimized for contrast in every image, resulting in a beautifully balanced final product.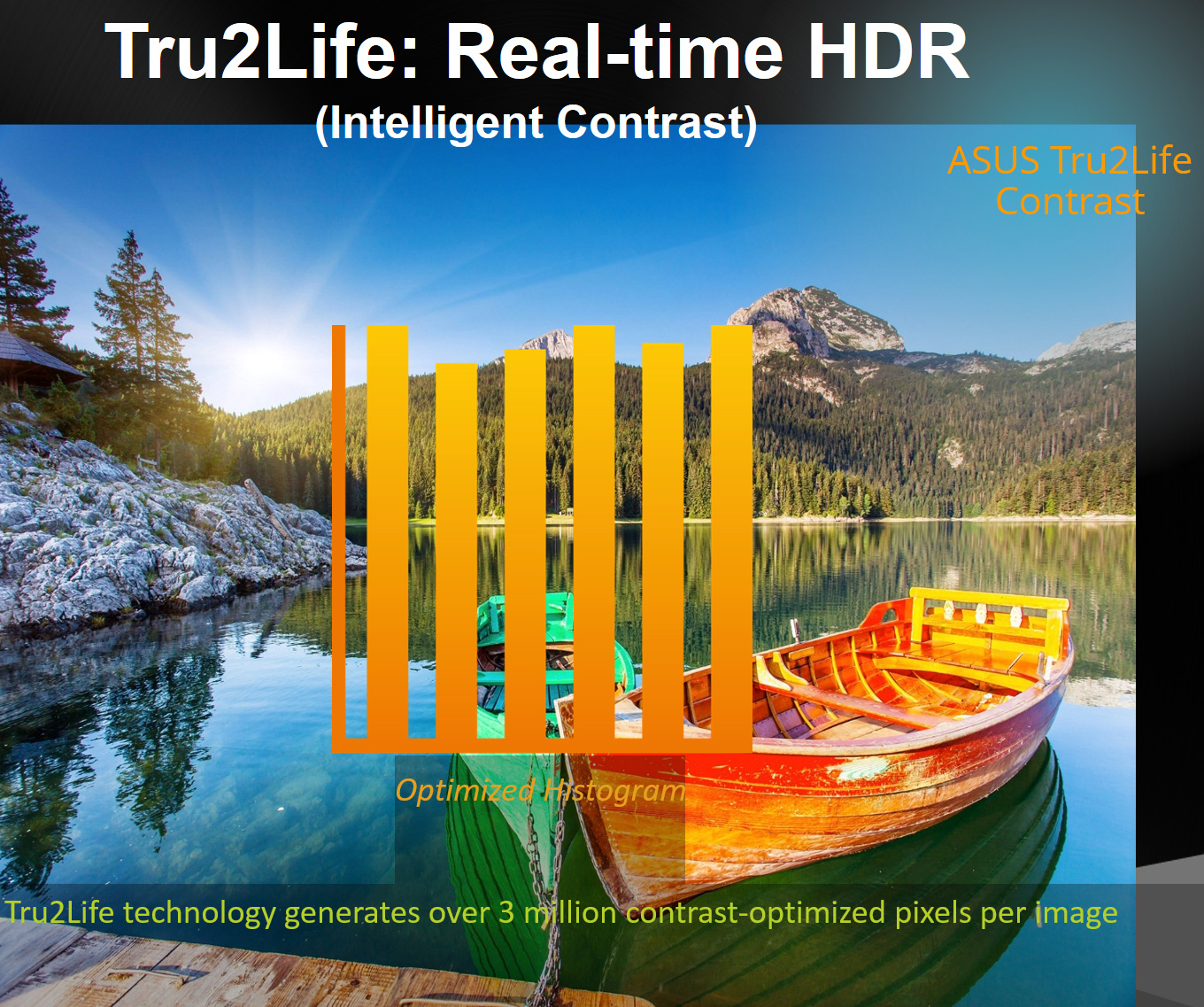 Tru2Life also optimizes sharpness. It's not uncommon for other tablets to apply the same sharpness settings for all kinds of content on the screen. This could mean fine detail on a photo, but a grainy finish on any accompanying text. Tru2Life recognizes these differences, and ensures that sharpness is applied intelligently to the right type of content, so text stays smooth while photos stay detailed.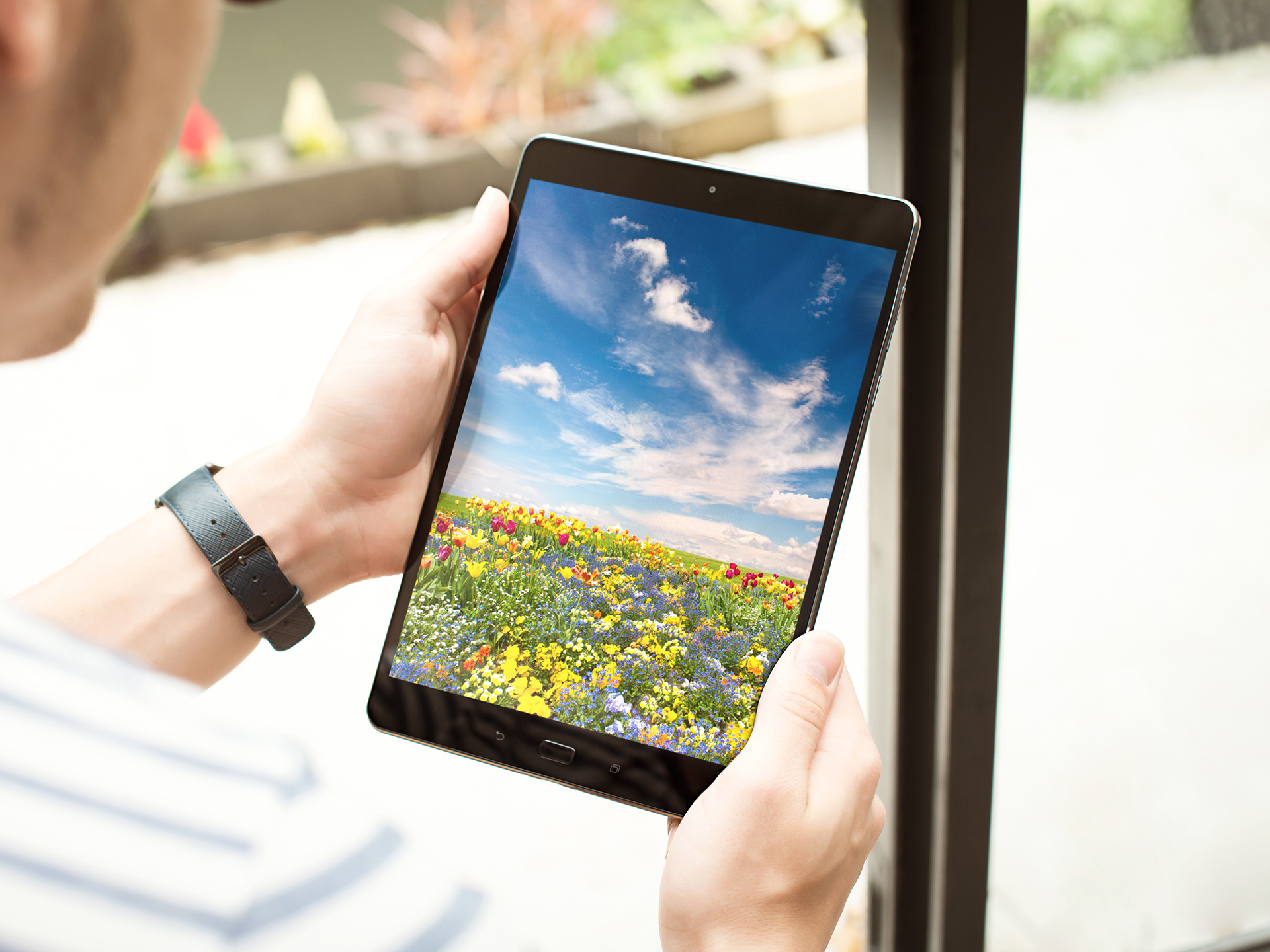 Brightness levels are particularly important, especially when reading outdoors. When under direct sunlight, Tru2Life knows to crank up the brightness and contrast on its own, as well as adjust color temperatures based on ambient conditions.
Tru2Life is just one part of a wider range of features on the ZenPad 3S 10 that fall under VisualMaster. TruVivid keeps the screen clear with fewer layers separating the display from your eyes, while Splendid adjusts colors system-wide based on preference and usage. Dig into the ZenPad 3S 10 over at its product page.