The first five things to do with your ZenFone 3
So you just bought a ZenFone 3 (ZE552KL)? We're a little biased, but that was a good call. Let's make sure you get off on the right foot by covering all of the basics. Let's take a gander at what you need to do to get started.
1. Install SIM and SD memory card
To get your phone working in the first place, you'll need to install the SIM card from your service provider. It's easy. Use the tool included in the box to open the tray on the left side. There should be a small hole where you just press the tool into, and the tray should pop out. If you can't find the tool, a paper clip can work just as well. Just drop the SIM card in so that the cut corner aligns with the tray, and slide it back in. Your ZenFone 3 should get on the cellular network in no time.
There are two slots here, that support either micro or nano sizes, so you should be covered either way. The catch here is that the microSD memory card slot uses the same spot as the nano SIM slot. If that's the case, and you want to keep using your SD card for storing photos and music, you may need to find a SIM adapter so the nano card can fit in the micro SIM slot.
Of course, you may want to have two SIM cards installed at once for maximum flexibility, even if it means having no memory card. Keep in mind that both have support for 4G LTE networks, but only one can be active at a time.
2. Update software
It's entirely possible that your ZenFone 3 has had a software update released since it was put in the box. These can be simple security patches, or add whole new features. Either way, you want to make sure you're up to date. If you don't get a notification to update right away, try the following.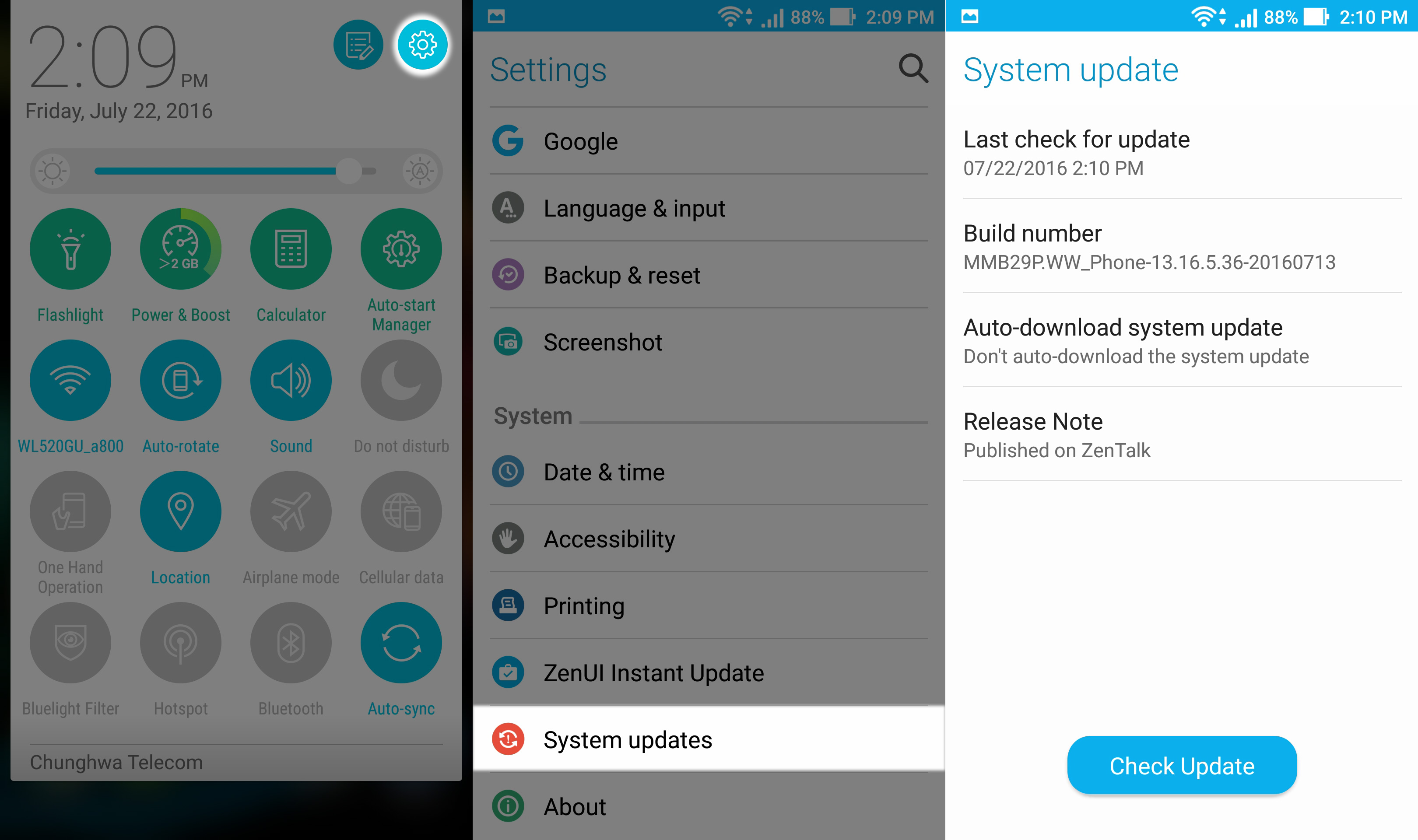 Swipe down from the top of the screen to bring down the notification tray. If there is not a notification there to update software, tap the gear icon in the top-right to enter the Settings screen.
Scroll all the way down to the bottom and tap System updates.
Tap Check Update at the bottom of the screen. A download and installation prompt will follow if an update is available.
These updates can be set to automatically download in the background when registered to a local Wi-Fi network. This is perfect for being ready to update in the morning while your ZenFone 3 is plugged in.
Many software updates happen over the Google Play Store, too. This is how individual apps get their new features.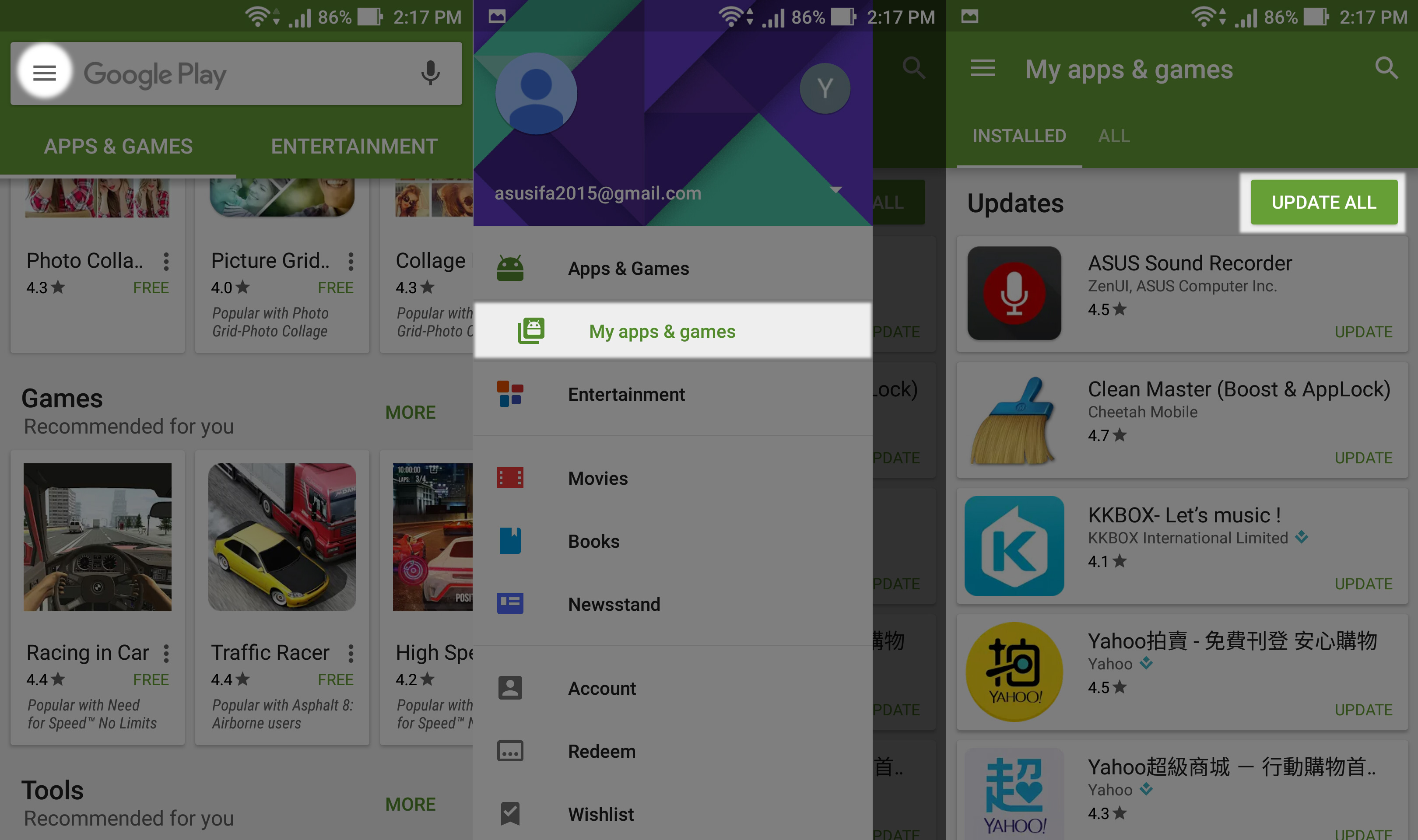 Tap the Play Store icon on the home screen.
Tap the three lines in the top-left to bring up the navigation menu.
Tap My apps & games. Note that you will need to be logged into your Google account in order to access this section.
Tap Update All in the top-right.
It may take a moment for all of the preloaded apps to get updated, but at least you'll be able to start using them in their best state.
3. Protect with a case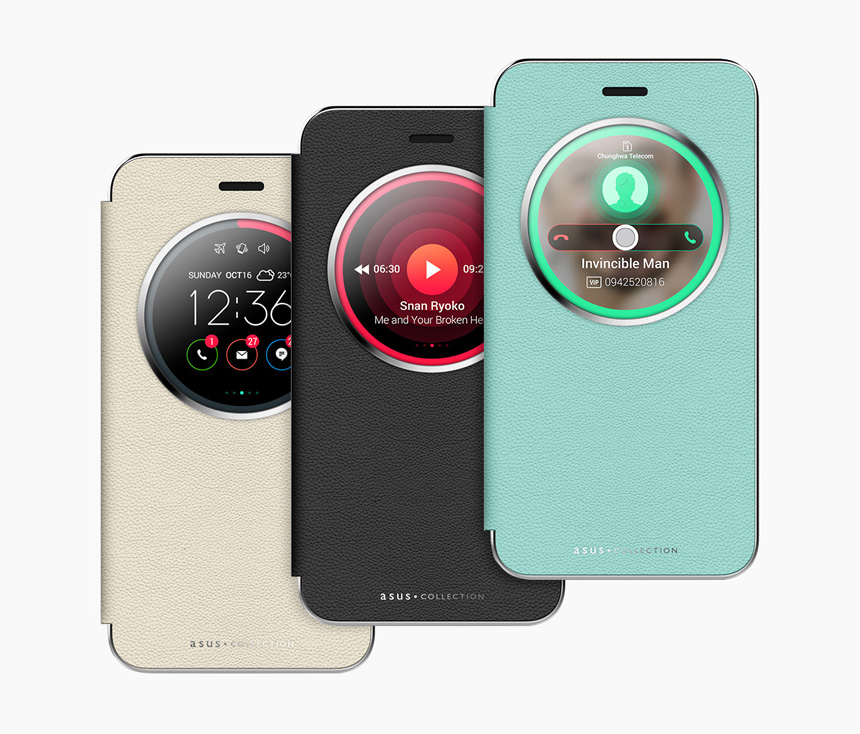 Before you get too excited to hit the road with your new ZenFone 3, try to find a case for it. Having a chip or scratch in your brand new phone is a serious bummer. Lucky for you, there are some great cases in a wide range of colors available. the Flip Cover gives a quick view of what's happening without having to leave your display exposed. There are also the Aura covers, which allow your ZenFone 3 to blink around the edges when a notification comes in.
4. Customize!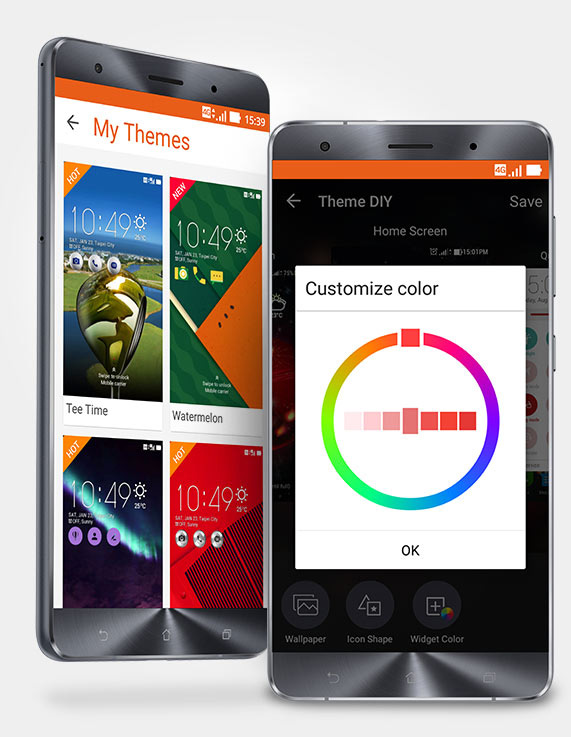 The ZenFone 3 is yours to explore. Press on the home screen for a moment and tap on ZenUI Themes. From here you can completely change the look and feel of the entire experience. There are also options for changing which apps show up for quick launch on the lock screen, altering home screen transition animations, deciding which widgets to place on your home screen, or even using a different launcher altogether based on what's in the Google Play Store. The ZenFone 3 is flexible and accommodating on this front to ensure it fits perfectly into your life.
5. Set up your fingerprint
One of the biggest upgrades in the ZenFone 3 series is the fingerprint scanner. This enables all sorts of great new functions that enhance security and convenience in equal measure. Make sure to follow the below step-by-step instructions to set-up your fingerprint.
That's about all there is to setting up the ZenFone 3! If you don't have one yet, you really should check out all the details.