Meet the ZenPad 3 8.0
The ASUS ZenPad 3 8.0 (Z581KL) is a versatile, powerful tablet built from the ground up to meet your daily demands. A crystal clear 2K screen provides top-notch entertainment, while a smart software suite integrated with Android 6.0 Marshmallow helps you get things done.
Front and center is the 7.9-inch 2048 x 1536 IPS display. It's protected by TruVivid construction, which combines the layers between your eyes and the screen's pixels. Instead of the usual six layers, it's turned down to two by combining functions in single layers; that means improved optical clarity and greater visuals overall. Running tirelessly behind the scenes is the Tru2Life+ image processing engine. Thanks to its dedicated 4K TV-grade processor, 120 million pixel optimizations per second ensure optimal contrast and sharpness.
Tru2Life+ powers MEMC (motion estimation, motion compensation) throughout every video experience. This reduces blurring due to motion and keeps framerates exceptionally high. There's also brightness and color optimization baked in, so you can have a clear view no matter the ambient lighting or the content. Whether you're watching YouTube videos, catching up on Netflix shows, flipping through your Facebook feed, or reading your favorite blogs, the ZenPad 3 8.0 is built to deliver truly premium visuals.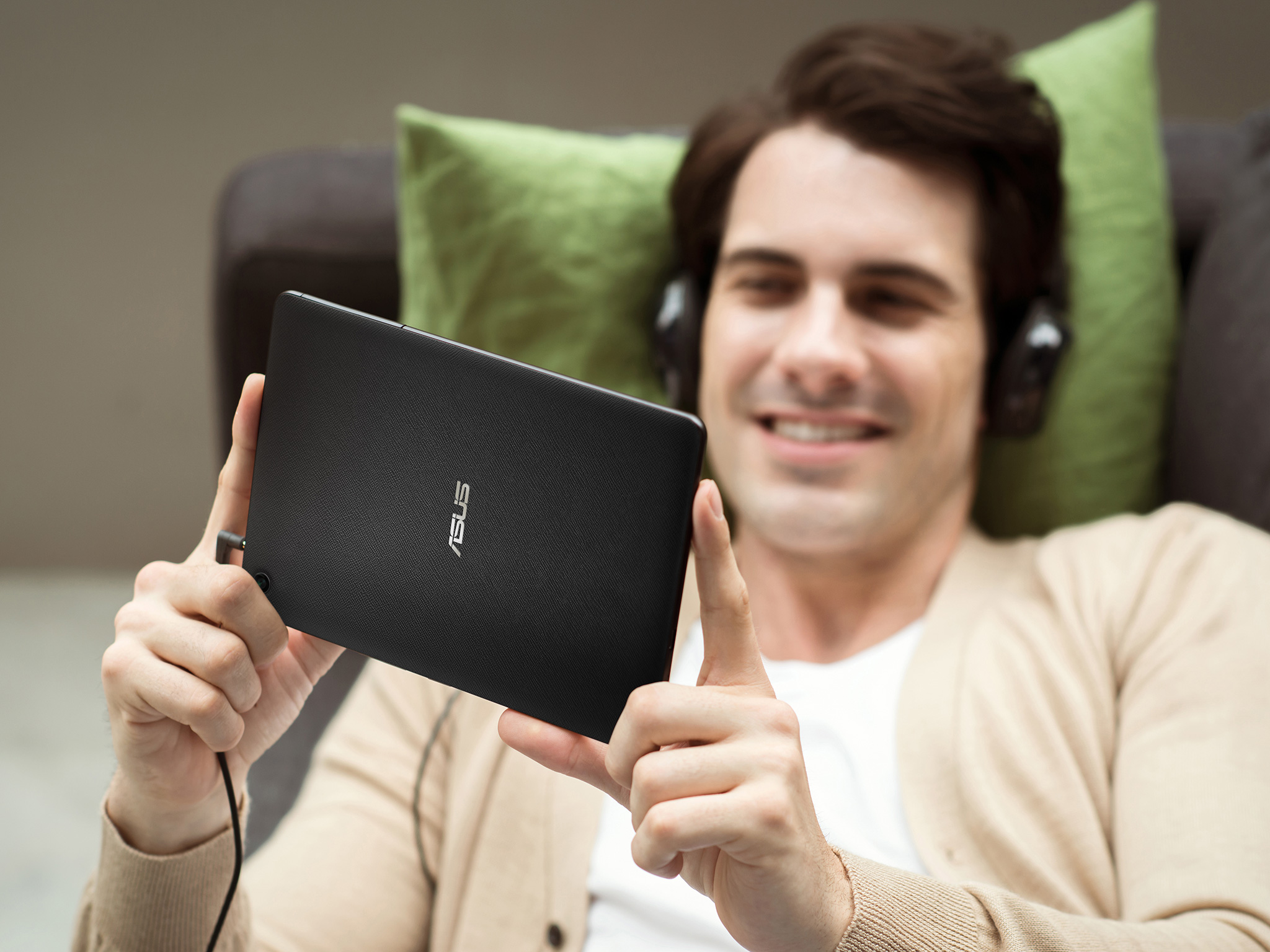 You won't believe your ears when you hear the ZenPad 3 8.0. Twin front-facing speakers produce amazing stereo sound, while DTS Headphone: X technology can pump out virtual 7.1-channel surround sound for the ultimate in personal entertainment.
Let's take a closer look at the design. A slim 7.57 mm profile and 320 g weight make this tablet incredibly comfortable to hold for extended periods, such as when watching a show or catching up on the news. A leather pattern on the rear and forged aluminum body add a touch of elegance. For extra versatility, be sure to take a look at the ASUS Zen Clutch. This provides the ZenPad 3 8.0 with protection, and an easy way to prop it up for convenient viewing.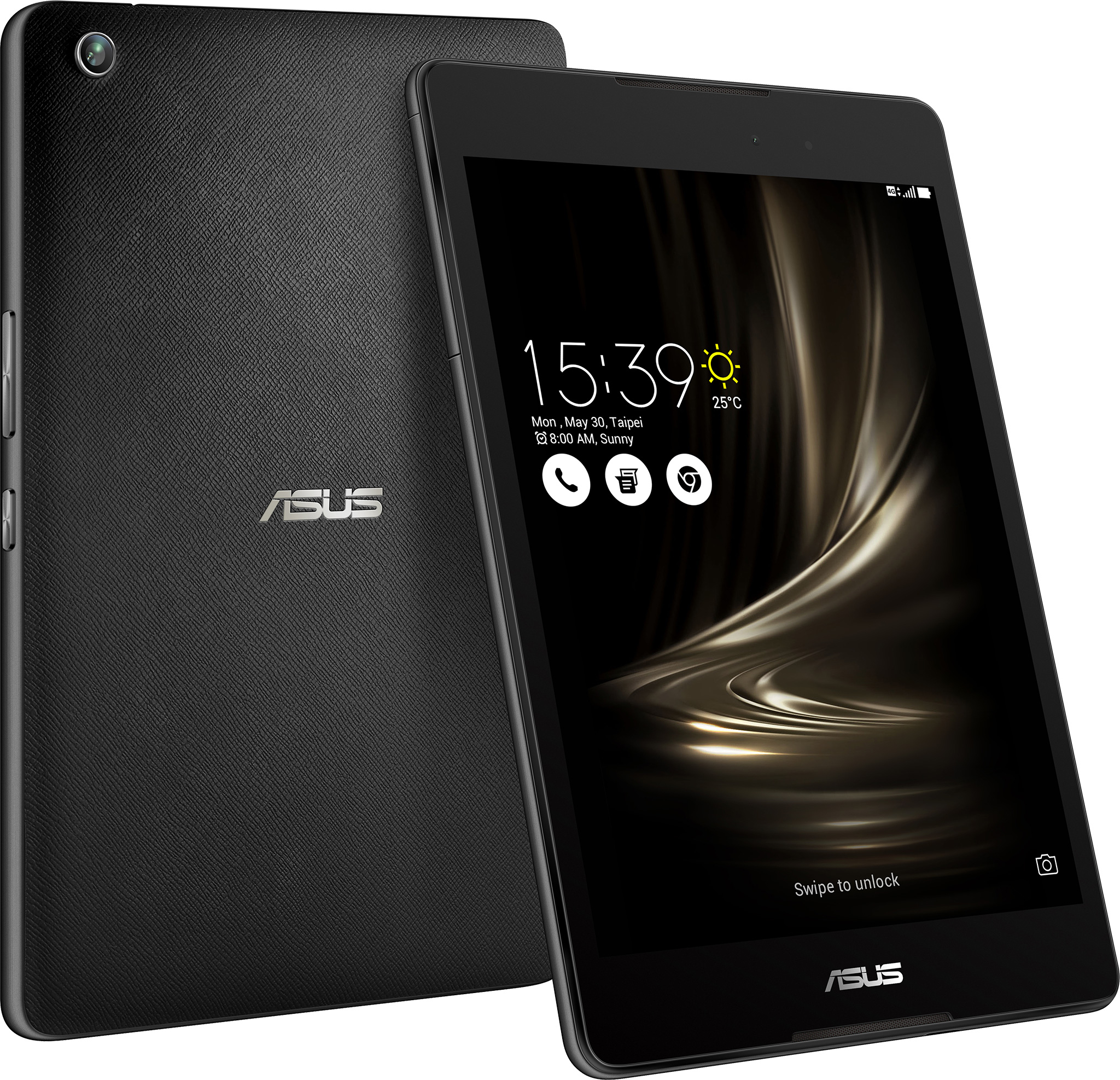 Powering the ZenPad 3 8.0 is a hexa-core Qualcomm® Snapdragon™ 650 processor, up to 4 GB of RAM, up to 32 GB of local storage, and an Adreno 510 GPU. Together, they produce enough horsepower to run the latest games and multitask like a champ. One of the more interesting additions on the functionality side is the ability to use the ZenPad 3 8.0 as a phone. A micro SIM slot lets you hop onto LTE networks and take calls seamlessly. Finally, you can get everything you need in one device.
This should provide a broad overview of everything this fine device has to offer. There are plenty more details to discover, though; visit the ASUS ZenPad 3 8.0 product page for a full rundown.