Meet the ZenFone 3 Zoom
The ASUS ZenFone 3 Zoom (ZE553KL) is an incredible new device that combines a dual-lens camera system with an unbeatable battery.
The new dual lens system provides true photographic finesse. The primary camera is versatile; with an extra-large f/1.7 aperture, it can handle low-light situations with ease. It has a 6-piece lens with a 24 mm focal length, using a 12 megapixel Sony IMX362 sensor to provide the highest quality pictures. The big addition is a second camera with a 2.3X optical zoom, which can be digitally enhanced to up to 12X. This lets you get closer to your subjects than ever before. This 13 megapixel camera will help you get some truly stunning pictures.
A wide range of extra features around the primary camera help you take crystal clear photos with absolute reliability. An optical and electronic stabilization system offsets camera shake in both stills and videos. An RGB sensor with dual-tone LED flash ensure skin tones and whites stay true to life.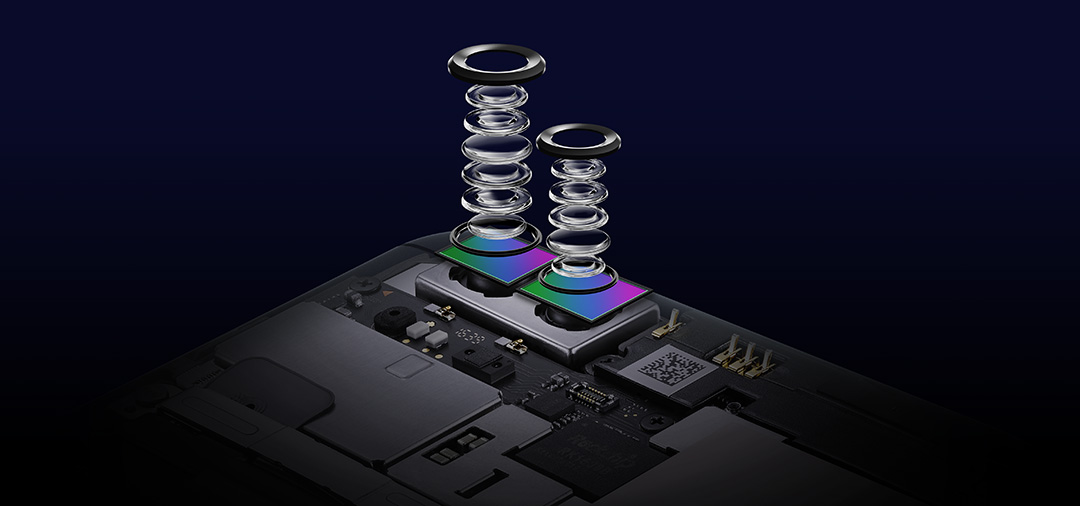 ASUS autofocus technology has been upgraded to TriTech+ thanks to new dual phase detection. Instead of just using less than 5% of pixels to sample shifts in subject position, now 100% of the camera sensor is used in the process. That translates to quicker and more accurate focusing. The second-generation infrared laser helps get a lock on subjects out to 1.6 m away, even in low light, while the traditional continuous autofocus system provides a strong baseline for image capture.
The front-facing camera is looking good, too. It's using a high-resolution 13 megapixel sensor and a generous f/2.0 aperture. A dedicated screen flash can fire while taking your shot, so you can be well-lit when you're somewhere dark.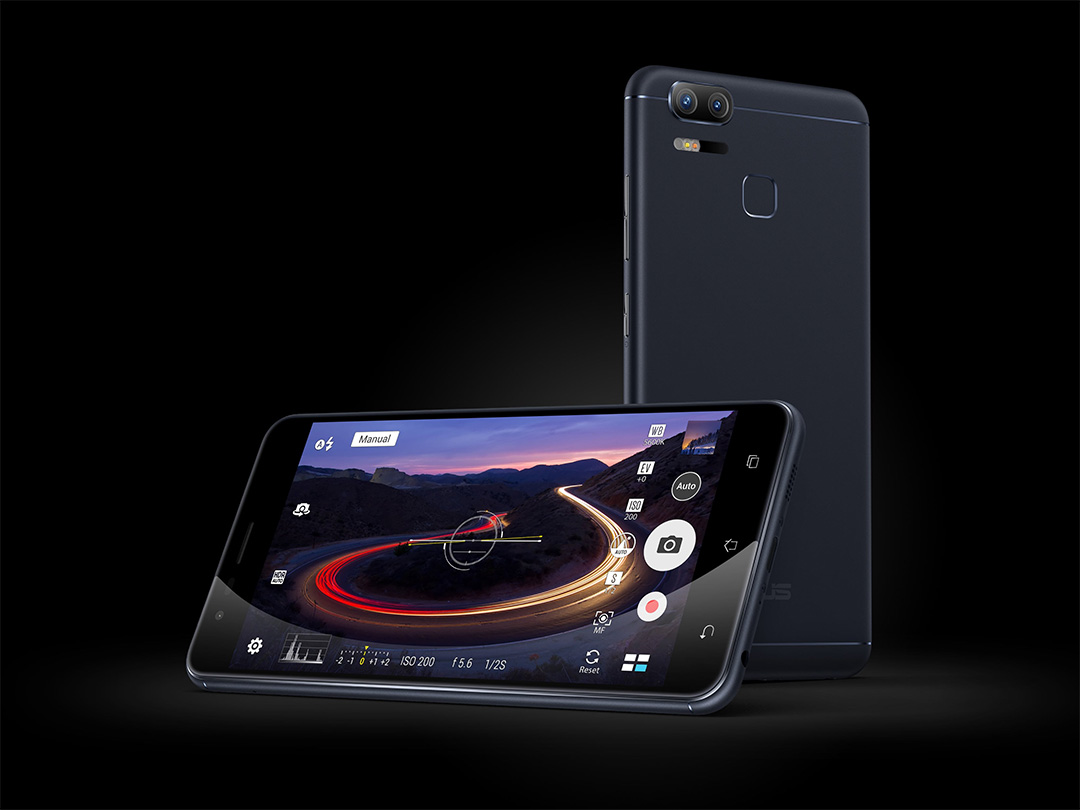 Your adventures can run for ages, so it's important the ZenFone 3 Zoom can keep up. A huge 5,000 mAh battery is built to last through the most intensive day of camera shooting, photo sharing, and all sorts of other use. A major contributor here is the new Qualcomm® Snapdragon™ 625 processor. Its 14 nanometer production makes it 35% more power efficient than the previous generation. With all of that extra power, you'll have plenty to spare your friends, too. Just plug in the included USB-C adapter, and you'll be able to use the ZenFone 3 Zoom as a power bank for another device.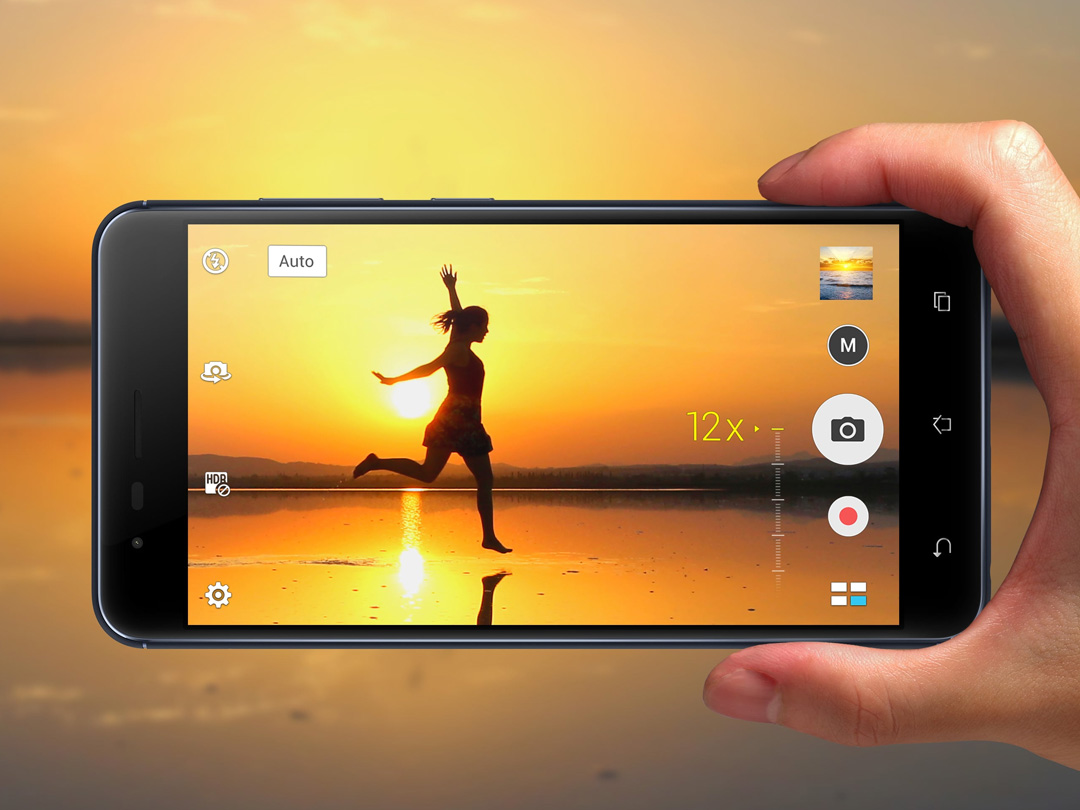 The display showcases all of the stunning photos you take, so naturally, it has to look great. At 5.5 inches and a 16:9 aspect ratio, it's big enough to display your content boldly without making the device unwieldy. It's a full HD screen at 1920 x 1080, so even high quality videos will be crisp. AMOLED technology provides a TV-grade contrast ratio and exceptionally vibrant colors. Also, per-pixel activation is kind on your battery. 500-nit brightness will make the screen highly visible in the outdoors, and over 100% NTSC color accuracy means your photos will look just like you shot them.
As soon as the ZenFone 3 Zoom is in your hands, you'll notice the premium fit and finish of the build. It's actually the slimmest phone with this battery capacity currently available with a 7.9 mm profile. A diamond cut around the fingerprint sensor provides just enough tactile feedback when reaching around the rear to unlock the phone. Contoured 2.5D Gorilla Glass 5 covers the front face beautifully, but is also exceptionally tough. It improves drop resistance by a whole 70% from the last generation.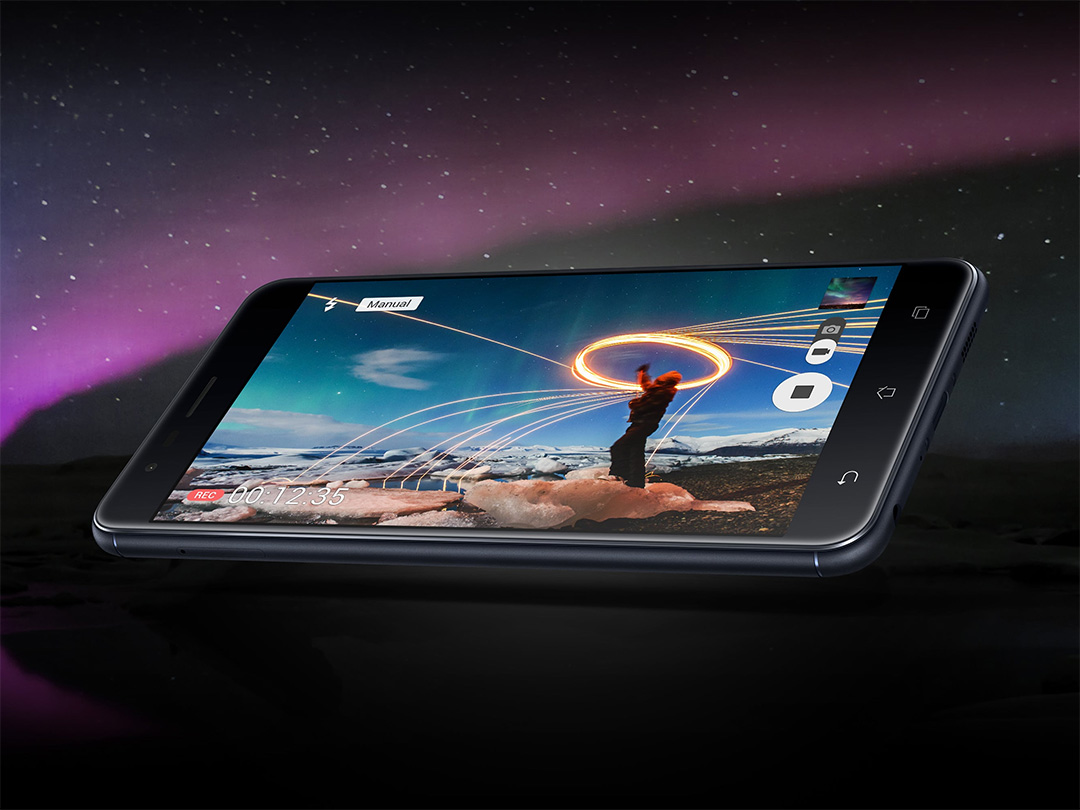 There's a whole lot more to the ZenFone 3 Zoom than that, though. Besides offering all-day battery life and an incredible pair of cameras, it can help you handle e-mails, social networking, games, and whatever else life throws at you. Be sure to visit the ZenFone 3 Zoom product page to learn all the details.