AR in the home: How Augmented Reality can help you find and design your dream home
Home improvement projects are hard work. If you love the creativity but aren't so crazy about the physical labor involved, Augmented Reality (AR) can be all you need to buy, furnish, and decorate the home of your dreams.
Practical stuff first: Measuring your space
It's not the most exciting job, but one of the first challenges with any home improvement project is accurately measuring the spaces and existing furniture you're working with. With Augmented Reality-enabled phones like the ASUS ZenFone AR, your smartphone becomes an extremely well equipped measuring device. The phone's TriCam system includes image sensitivity through the camera, motion tracking, depth perception, and area learning.
The ZenFone AR is powered by Google's Tango and Daydream technology, so you can use an app like Google Measure to quickly capture an accurate 3D map of your space.
Time for a new color scheme?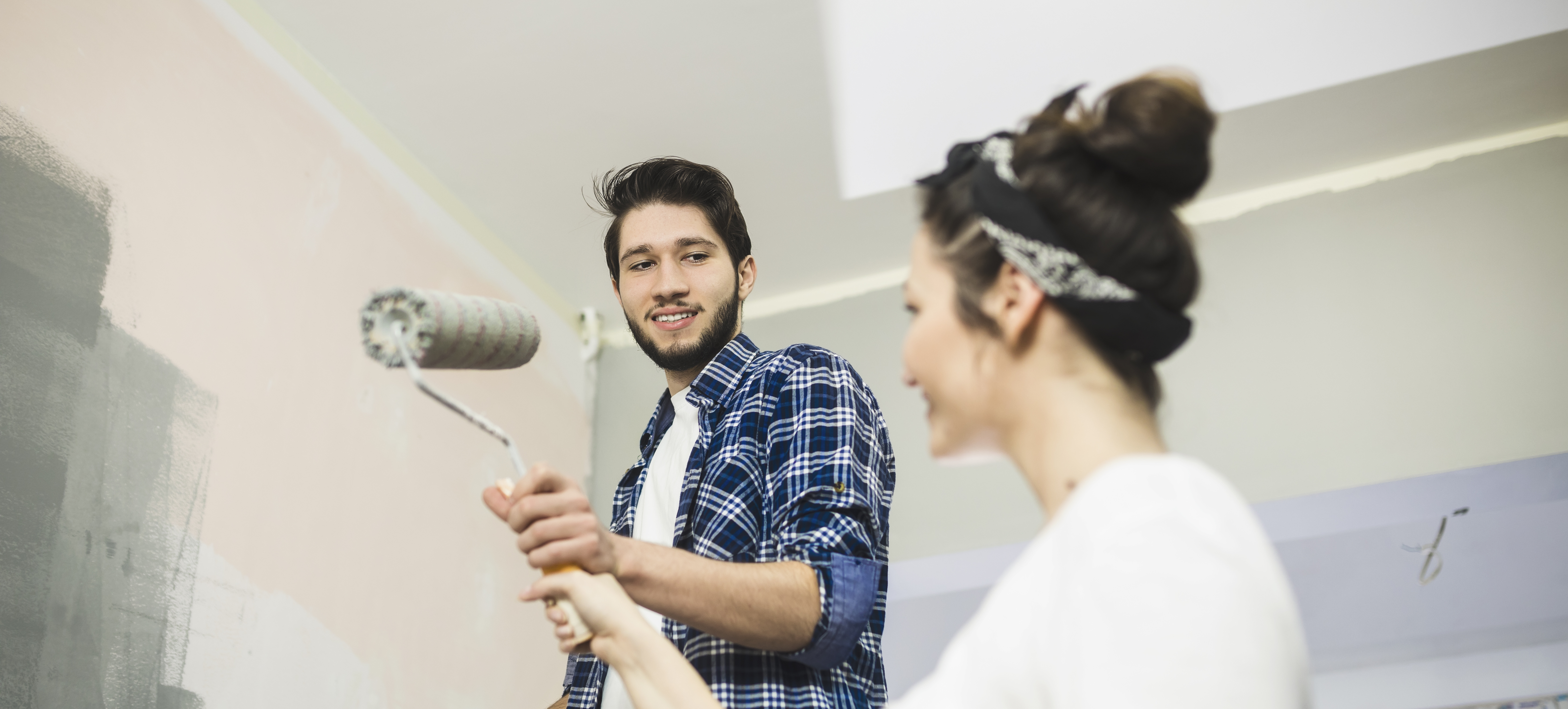 One of the biggest impacts you can make on the atmosphere of your home with the lowest cost is a new coat of paint on the walls.
Augmented Reality is super handy here because unlike painting tiny splotches of paint on the wall and trying really hard to imagine what it might look like covering the whole thing, you can just paint the whole thing in AR with no effect on the wall itself!
Apps like Home Harmony or Lowes Vision will let you pick any paint color and then look at your room with the new color on each flat wall surface, helping you envision the perfect vibe.
Major renovations
If you're planning a major home renovation project, you'll need an accurate floor plan. Even with a laser measuring device often used by contractors, this can be a long and tedious process. But with Tango based MagicPlan, making a floor plan is a breeze.
Part of the furniture
Once you've nailed down a paint color, AR apps can help you drop in virtual objects to see if they match your taste and lifestyle. And while you might dream of having a huge couch with extending footrests and a chaise longue on the end, you should check it will fit into your space first.
To find the perfect fit, whether it's a trendy floor lamp from Ikea, a chic storage unit from Modeo, or something from the massive range featured on Urban Ladder, download the app and use your Tango AR-enabled phone to visualize before you buy.
Owning your first home
Of course, before you start fixing up a home, you'll need one to buy one. If you aren't already a homeowner, AR can even help you find your first property.
One New Zealand based company has already brought AR to the home-buying market, with its app QV Homeguide.
With this technology, you will be able to simply take out your ZenFone AR and point the camera at the house. Using Tango AR, the phone can show you the last sale price, photos of the interior, and let you know if the house is for sale. With tech giants Zillow and Trulia in the US now under one roof, watch this space for their latest AR innovations helping you to find the perfect home.