9 incredibly innovative uses for Augmented Reality
Cutting edge apps need cutting edge technology to perform at their best, and the latest generation of smartphone apps, offering augmented reality (AR) experiences, are no different. Not only do these high-performance applications demand incredible processing power to run smoothly, but the hardware that enables AR to function is also critical.
ASUS has recently introduced its flagship AR-enabled phone, the ZenFone AR, which raises the bar dramatically with performance. Its integrated TriCam system gives the phone the ability to see through the camera, track motion, and sense depth to create a live 3D map of the local area. This data enables the ZenFone AR to render augmented reality objects, into the real world.
But what are some of the most innovative, cutting edge uses for AR technology? Here are nine examples sure to amaze.
Try before you buy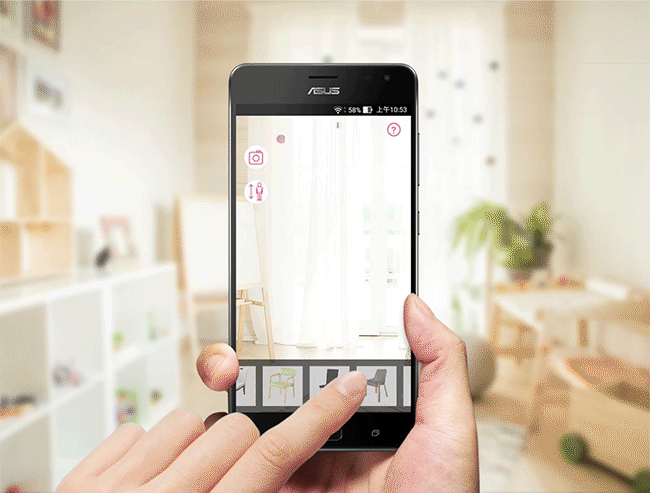 We often take it for granted that we'll experience great design wherever we go–and that includes having a beautifully designed but rugged smartphone like the ZenFone AR. But now companies like Ikea and Gap, known for great product design are bringing the showroom and the fitting room to your home so that you can try out a couch in your lounge or a new summer dress in your bedroom.
Education and training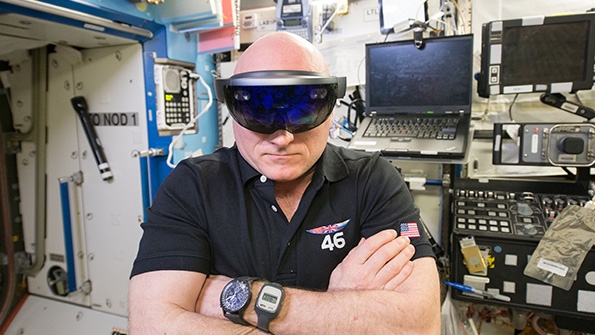 As technology becomes more complicated (and the labor force becomes more specialized and sophisticated) innovative and faster ways to educate and train people are becoming more important. Companies like Total Immersion are building AR tools to enable smart workforces to train people to do complex jobs. Even NASA is using AR to train its astronauts–and has been for over 20 years.
Easy home repairs
With smartphones, smart homes, and always-on technologies like Alexa and Google Home, there are myriad issues we can run into with technology at home. But AR is one of the tools that can help. Home repair information could easily be provided to users through AR and in industrial settings, tools like the Daqri Smart Helmet show the same kind of technology is already in use.
Professional sports
Top athletes and coaches are always looking for ways to tip the balance in their favor and slip ahead of the competition. For example, the Tampa Bay Rays are using AR and VR to practice batting, and the San Francisco 49ers, Arizona Cardinals, Minnesota Vikings, and Dallas Cowboys are using AR and VR to run players through key plays before game time, without having to involve the whole team in real-world drills.
Healthcare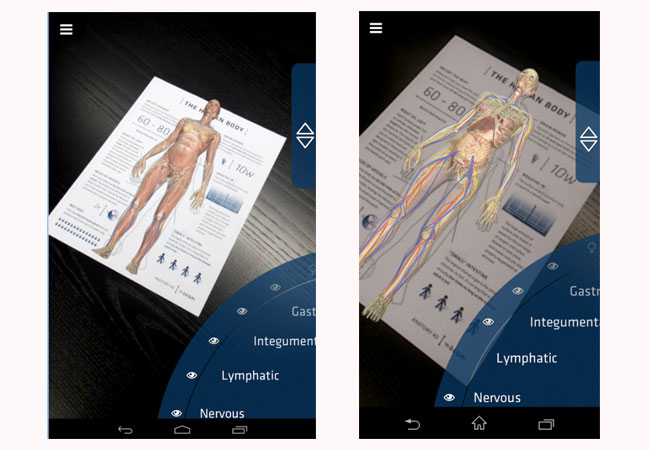 Healthcare is a $3.24 trillion industry in the US, so there are plenty of innovations in AR aiming to find traction in this vast marketplace. Smartphone AR apps today can help retrain the brains of patients suffering from chronic vertigo, help blind people 'see' the world around them by rendering 3D surroundings into an audio soundscape or help medical students crush their anatomy classes.
Construction and engineering
Companies like Augment are building AR apps that enable engineers and construction workers to explore equipment and parts in realistic AR models. AR can also be used in the design and planning stages of developing new technology, in the same way that Computer Aided Design replaced designing on paper.
Body art without the pain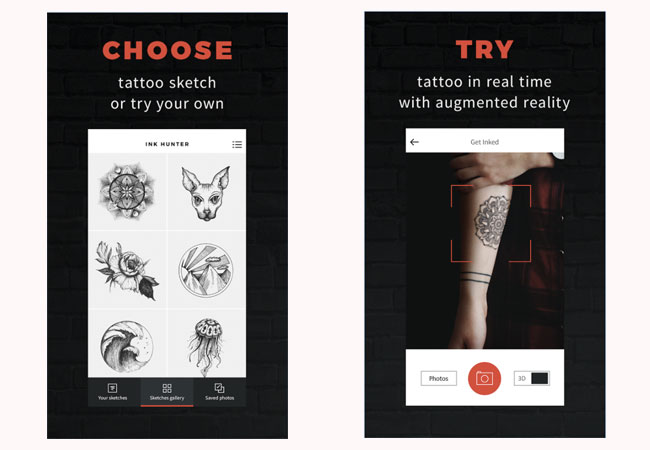 If you're tempted to go beyond flirting with temporary tattoos and get some permanent ink, you might want to try out an AR preview. Ink Hunter lets you do just that!
Envisioning the buildings of the future
Architects always face the challenge of showing clients what their designs might look like when they're built. With AR, they can show what a design would really look like if it were built, right off of a 2D photo or a construction drawing.
Enriching travel and tourism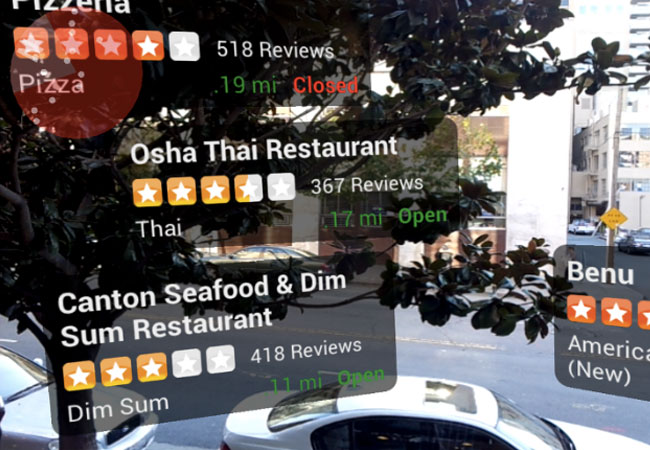 Augmented reality can give travelers amazing new experiences. Yelp Monocle will help users to find the best local restaurants and bars without needing local knowledge to find their way. Travelers can also use AR to find information about historic events and significant buildings with Wikitude Places and Lonely Planet. There are even apps that bring AR out onto the hiking trails, giving users inspiring route guides and AR-enhanced topographic maps.
With so many different fields of innovation at their fingertips, it no surprise that savvy tech and design enthusiasts want their next smartphone to come equipped with the sophisticated hardware and incredible processing power that can unlock these immersive and exciting augmented reality experiences. Check out the very latest in augmented reality smartphones with the ASUS ZenFone AR.