10 of Croatia's amazing island secrets
Croatia is known as the "land of 1,000 islands". The name is apt: Croatia's archipelago is the largest in the Adriatic. Many of these islands are ideally located for year-round Mediterranean temperatures: well-traveled island Hvar alone boasts 2,760 hours of annual sunshine. But we were tasked with finding island secrets, not traveling the well-worn path. So, trusty ZenFone 3 in hand, we waved goodbye to Split and set out for Croatia's lesser-known islands in search of the very best hidden gems.
10. Abandoned castle fort (Lokrum)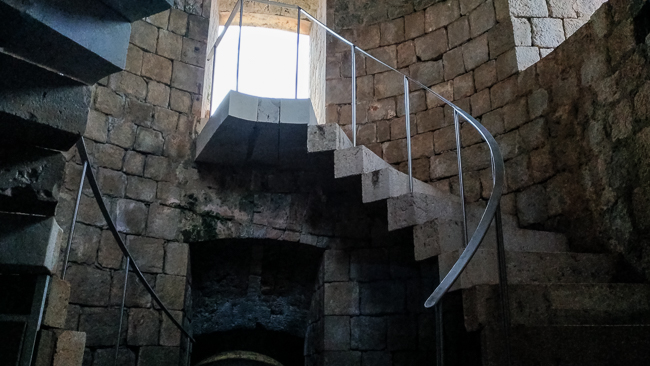 Use HDR Pro mode to balance challenging lighting. It automatically captures photos at high, medium, and low exposure then combines them.
Lovers of all things gritty and grungy take note—just a 15-minute ferry from the Dubrovnik old town is Lokrum island. It's a 600-meter hike (one-third of a mile) to the island's highest point, where Fort Royal Castle stands. This spooky, abandoned military compound is a holdover from the 1806 French occupation. It's also the perfect spot for a haunted photo shoot (or perhaps just a picnic).
9. Surprise Game of Thrones exhibit (Lokrum)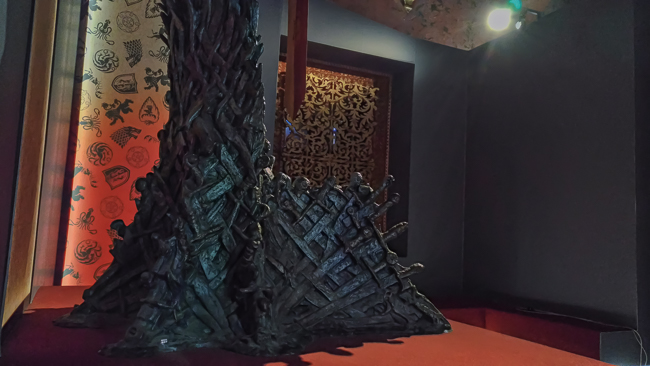 Switch to Manual mode and try changing the shutter speed, ISO, color temperature, or exposure value (EV). As you change settings, the screen will provide a live, onscreen preview.
It's no secret that Lokrum was used to film many Game of Thrones scenes. However, few know about the Benedictine Monastery's life-size Iron Throne replica, Game of Thrones exhibit, and documentary. Fans of the show would be seriously remiss to skip this.
8. Otherworldly moonscapes (Pag)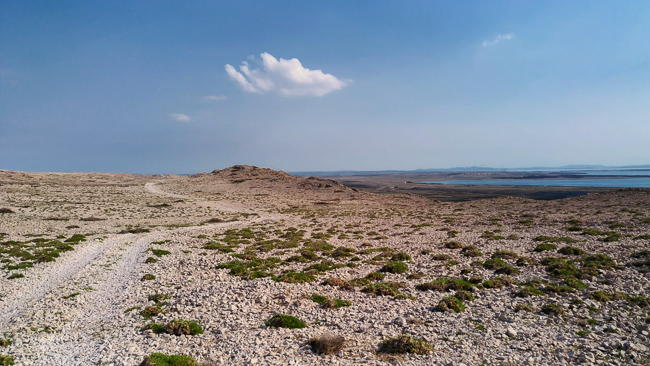 Use Automatic mode for a quick shot. Still want to make tweaks? Press and hold to place a fixed focal point, then drag the slider up or down to quickly lighten or darken.
Pag is one of the few Croatian islands reachable by car alone, although a ferry is still an option. And with roadside wine and cheese stands serving the world-famous, namesake "Pag cheese", it's a place made for foodies. But Pag is also known for its sparse, otherworldly moonscapes. A clockwise drive around the island's one main road leads to a little-known, rocky access path winding up to the highest point. Here are the island's most incredible views, complete with a vast seascape vista and barren expanses.
7. Beauty in contrast (Pag)

Use Panorama mode to capture sweeping, dramatic photos. Panoramas are perfect for fitting multiple large objects into a shot.

For a more impactful sky, capture a panorama in portrait instead of landscape.
The landscape changes dramatically just a few kilometers before Pag. It's here at the mainland crossing—among abandoned buildings, sun-bleached rocks, craggy mountains, and azure waters—that Croatia's stunningly diverse landscapes truly shine.
6. Idyllic fishing villages (Vis)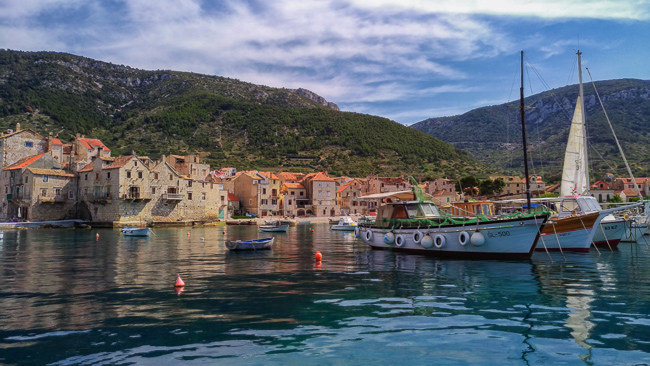 The ZenFone 3's super-fast shutter speed means crisp photos, even in motion. This was shot from a motorboat at 1/1400s, f/2.0, and ISO 51, but the max shutter speed is 35x faster than that: a blistering 1/50000s.
Just two and a half hours from Split by ferry, Vis is a perfect weekend getaway. In low season, the island is sleepy and quiet: pubs are filled with locals watching Hajduk, the local football team, but most restaurants are shuttered for the season. This mellow time is the perfect excuse for a private, round-the-island boat tour. Take a jaunt through nearby, picture-perfect Komiža's blue waters. Be sure to admire the classic stone buildings and colorful fishing vessels, or falkuša: wooden Dalmatian boats traditionally used by Komiižni fishermen.
5. Secret coves (Vis)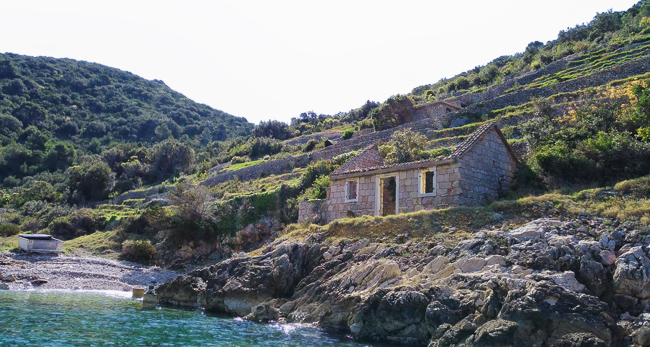 Super Resolution combines multiple images into one high-res photo. Although it's meant to be used while stationary, it works quite well from a moving boat.
During high season, even Vis's tucked-away beaches are overrun by locals seeking the perfect spot to picnic and sunbathe. However, in April's low season, these concealed coves are completely abandoned. Alone among the waves, stumbling upon pristine, sun-swept white sand beaches is like discovering secret treasure.
4. Hidden war tunnels (Biševo)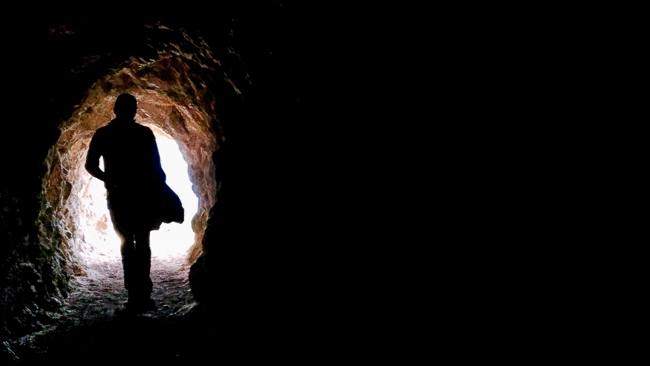 Capture crisp low-light photos in Manual mode by selecting a high ISO and fast shutter speed—like this one at 1/800s, f/2.0, and ISO 3200.
Biševo is a tiny island: it's dwarfed by its big sibling, Vis, and has just 13 permanent residents. With a local guide's help, follow a rocky, cliffside path out to hidden underground bunkers. Few tourists know about these tunnels, which were built by the Yugoslav army when both Biševo and Vis became WWII strongholds. Pitch black, labyrinthine, and strewn with detritus, they're an eerie reminder of a forgotten era. Although anyone can explore them, the best (and safest) way is with a local. Given the opportunity, they're an island secret that shouldn't be missed.
3. Unspoiled vistas (Biševo)

The ZenFone 3's Panorama mode performs better in bright lighting than many competing phones, where the sky often gets blown out. Try using Panorama mode like you would an ultra-wide angle lens for dramatic angles and new perspectives.
Drive or hike the winding gravel road out to Biševo's hidden bunkers and you'll be greeted by fragrant swathes of wild rosemary. At this time of year, it's just beginning to bloom, bees dancing from one purple flower to the next. Through the thick rosemary, across the road, and out to the cliffside, an incredible vista consumes the horizon. Here the only sounds are crashing waves and whistling wind. On a perfectly clear day, you can even see all the way to Italy.
2. Secret submarine tunnel (Vis)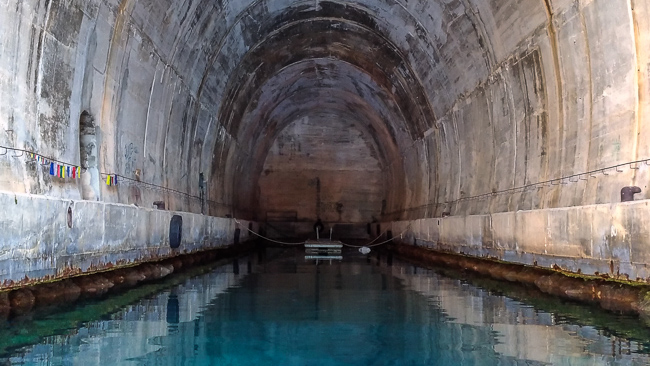 In Manual mode, tap to place a focal point for light metering, then open the focus menu and use the slider to precisely set a focal plane. This is useful in dim lighting or whenever manual focus is desired.
Vis, like Biševo, was a WWII military base. The island was sealed off to the public until 1991 when Croatia gained independence. In fact, Vis has its own military tunnels—an incredible 12 kilometers (20 miles) of them! In addition to these is the stunning abandoned submarine tunnel known to some as "Parju". It's tagged with graffiti, strung with Nepalese prayer flags, and filled with perfect blue water. Although it's best explored by boat, the tunnel can also be reached by hiking from Vis town.
1. Concealed caves (Vis)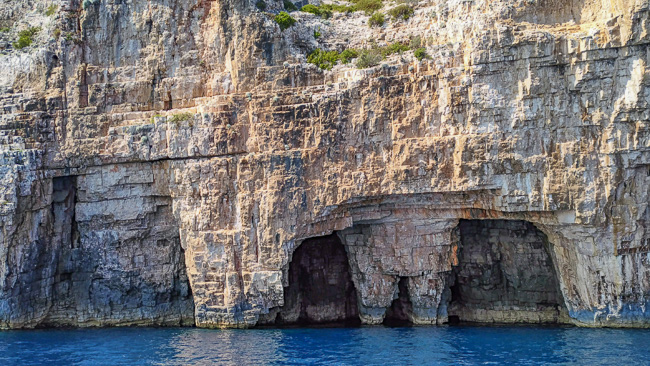 Photo blown out and don't know what to do? Start small by switching to Manual mode and tweaking the exposure value (EV) to -.3, -.6, -1, or more until the onscreen preview looks good.
Natural beauty is a Croatian hallmark, so it's apt that caves are number one. Almost every Croatian island visitor has heard about Biševo's famous Blue Cave: in high season, it attracts over three thousand people per day. However, tourism is severely impacting the cave's ecology. The eco-conscious, or those looking for something off the beaten path, should skip the Blue Cave – there are far better (and more hidden) caves worth visiting. Biševo's Monk Seal is accessible by boat, dinghy, or diving; better yet, it's practically unknown to tourists and totally stunning. Back on Vis, there are an incredible number of secret coastal caves to explore by boat, either solo or with a private tour company: ones concealed within many-layered "bookshelf" rocks, man-made military caverns carved high in cliffs, and even grottoes with such low overhangs that exploration is only possible by kayak or swimming.
Zenfone 3: an explorer's dream
Although using a phone for travel photography may seem surprising, many photographers will find the Zenfone meets or beats their DSLRs at a fraction of the size and weight. Whether you're trying to get sharp shots from a speedboat or capture Croatia's vast vistas, give the ZenFone 3 a try during your next photo expedition to see how a phone built for photography upgrades your travel game.