10 amazing photos capturing the essence of Croatia
How do you sum up a place's essence in just ten photos? Croatia may be small, but it's a country of contrast. The sunny Mediterranean islands and cool temperate hinterlands; the relaxed pace of "pomalo" and the hustle of tourist hotspots; breathtaking natural beauty and the backdrop of war-torn buildings. Here are some of the most stunning, memorable, and thought-provoking moments from this beautiful country, all perfectly captured on the ZenFone 3.
10. Mouthwatering Mediterranean (Dalmatia)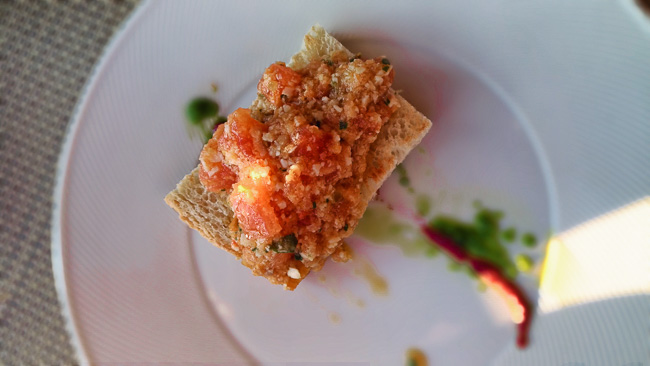 Use Depth of Field mode for drool-inducing food photos. The ZenFone 3 automatically captures multiple images at different focal distances and composites them for perfect bokeh (background blur).
Time in Croatia would be ill-spent without sampling some delicious local dishes. Inland cuisines have more Slavic, Hungarian, and Turkish flavors. Along the Adriatic coast, in the region known as Dalmatia, there are Mediterranean-inspired meals: delicious pasta dishes, fresh grilled fish, seafood risotto, and tomato bruschetta.
9. Killer coffee (Split)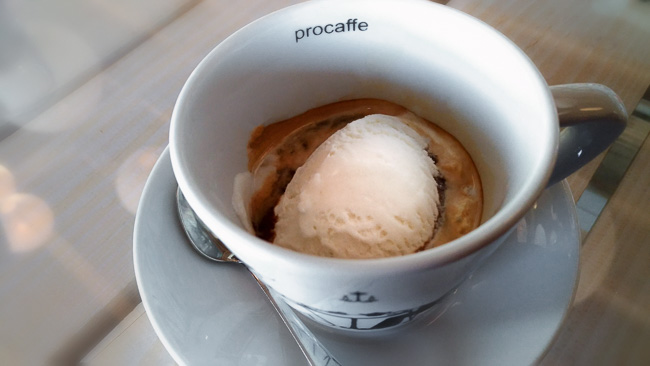 Aside from delicious photos, Depth of Field mode's best feature is retroactive focus adjustment. Whether you want a sharper subject or more background blur, just snap a photo, then adjust the focus slider.
Croatians are well-known for loving their coffee. But in Dalmatia, locals take it to a new level by embracing the pomalo lifestyle—a word meaning "take it easy" or "don't stress". Pomalo means extended coffee breaks, long lunches sipping wine along the palm-shaded promenade, and living life to the fullest. So, when it comes to coffee, only kava sa šlagom will do. Meaning "coffee with cream", in Split it's served affogato-style with a heaping dollop of ledo, a lightly-sweetened and highly-addictive frozen decadence. Embrace your inner Croatian with a two-hour coffee "break" and you'll surely end up drinking a few. Got the caffeine jitters? Impress your server by ordering it decaf: kava sa šlagom bez kofeina. You might even get a free drink or two.
8. Ancient architecture (Trogir)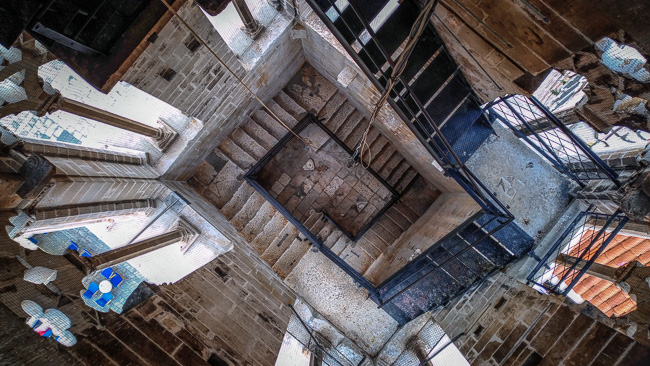 Don't just shoot landscapes: 64 megapixel Super Resolution mode captures every last bit of texture in this stairwell.
Croatia has been a Catholic country since the time of the Roman Empire and is filled with incredible Roman Catholic architecture. One example, Trogir's Cathedral of St. Lawrence, has a stunning view of the city, but that's not all. While taking a breather from the climb, be sure to look up (or down) and appreciate the stairs, including the beautiful Roman-Gothic columns and windows.
7. Perfect panoramas (Split)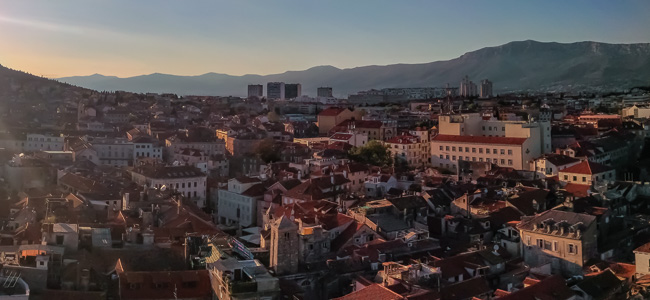 Want your photo to be wider than normal? Switch to Panorama mode and use it like an ultra-wide angle lens.

Even from afar (and in bright light), Super Resolution mode perfectly captures water texture in stunning high resolution.
Trogir isn't the only city with a belfry worth climbing: in Split, the Cathedral of Saint Domnius offers sweeping views of the old town, water, and mountains. The vistas are completely worth the vertigo-inducing trek to the top, and it's even open late enough to catch the sunset.
6. Roman relics (Split)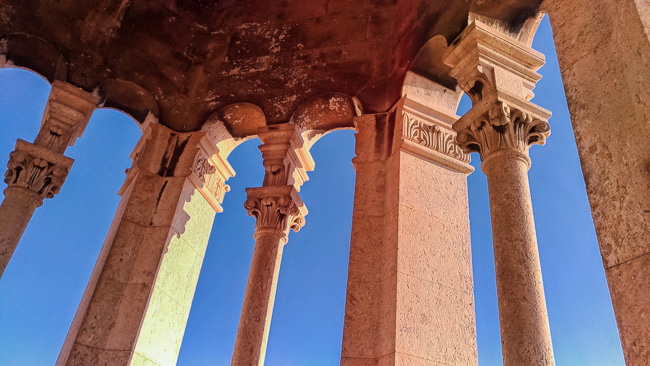 Manual mode's white balance adjustments will compensate for environmental lighting issues or to set the mood. For a warmer sunset, choose a larger number. To cool things down, make it smaller. You'll even see your changes reflected in real time.
If you've been to Rome and think you've seen it all, think again. Croatia has some of the best ancient Roman ruins outside of Italy. Sunset is the perfect time to climb the Saint Domnius belfry and appreciate the beautiful 12th-century architecture. The cathedral itself is one of the best-preserved of its kind, and just steps away is Diocletian's Palace, the world's most well-kept ancient Roman palace.
5. Struggle for survival (Bisevo and Dubrovnik)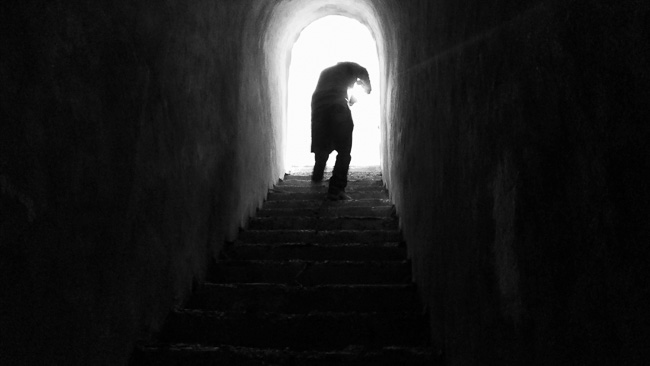 Extreme contrast, like emerging from the darkness of a military tunnel into light, is a great opportunity for black and white photography. Just use the built-in Grayscale Effect to capture photos sans color—no post-processing required.
While sampling its delicious food and enjoying its stunning views, it's easy to forget that Croatia fought for independence just 22 years ago. The echoes of war can still be felt here: almost every twenty-something Croatian has a story of a parent drafted or a loved one lost. And, even before this conflict, many outlying Croatian islands were Yugoslavian WWII military compounds. Submarine and military tunnels, forts, and burned-out buildings are somber reminders of these hard-won battles.
In Dubrovnik, a cable car to the top of Mount Srđ offers more than just beautiful views: steps from the scenic overlook is Fort Imperial, a French Napoleonic military fort-turned-war museum where visitors can learn more about the conflict. Return to the old town via Srđ ulica and you'll even pass through Bosanka, a key defensive town whose signs explain more about the battles fought there.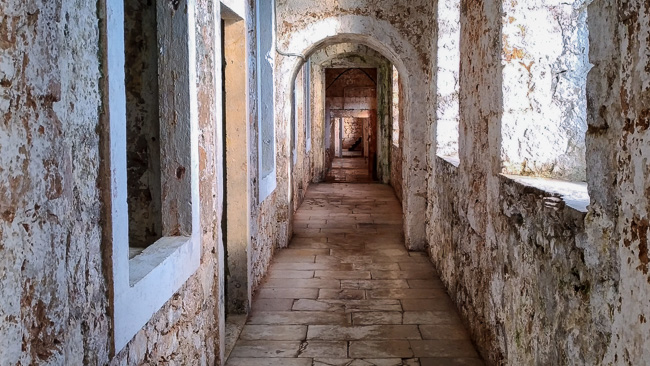 Leading lines, like this hallway, effectively draw your gaze to the back of the photo. Use the onscreen rule-of-thirds guides for centering assistance. In Manual mode, the added level helps ensure an even horizon.
4. Charming cities (Dubrovnik)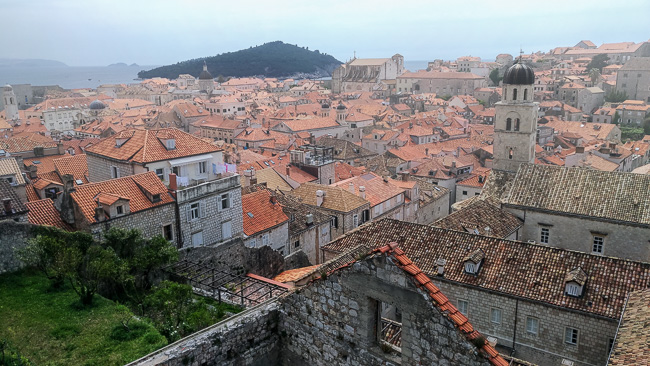 Extra-dramatic 16:9 wide-angle shots are a tap away—just set the ZenFone 3's camera settings to 12M 4656×2620.
UNESCO-protected Dubrovnik was significantly damaged during the 1991-1995 Croatian War. Since restoration, the city is a top tourist attraction and filming spot. For good reason, too: the old town is situated inside an imposing castle fortress and surrounded by ancient, medieval walls. Walk these walls for sweeping views of charming stone buildings and terracotta roofs. Even on a foggy day, it's hard to overlook lush Lokrum island; it's just a 15-minute ferry ride from the old town and houses a population of wild peacocks and rabbits.
3. Incredible islands (Vis)

Take advantage of bright days with the ZenFone 3's fast shutter speed and an ultra-low ISO for super-sharp, low-noise photos. This photo was shot at 1/1900s and ISO 50 from a speedboat.
With a nickname like the "land of 1,000 islands", anyone looking for an escape from the city will surely find a Croatian island to their taste, from the barely-inhabited Biševo to party islands like Hvar (whose reputation for extravagant yacht parties has earned it local infamy). But one of the best ways to enjoy Croatia's islands is by boat tour: a trip around Vis and Biševo reveals quaint fishing villages, remote lighthouses, and stunning coastal scenery. Pack a picnic and settle in for a day of wind, sun, and carefree sailing.
2. Breathtaking beauty (Trsteno and Vis)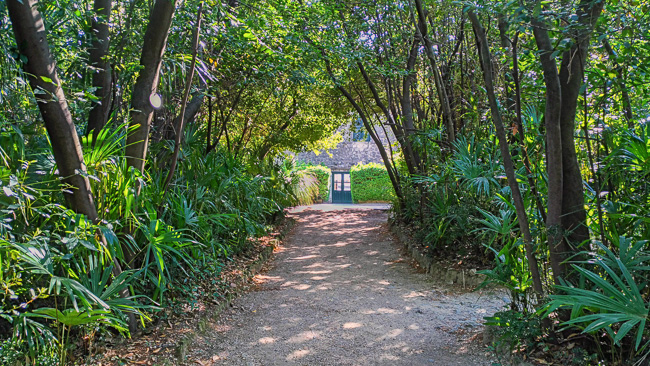 Keep sunny days from getting the best of you with HDR Pro mode. And note how natural it looks: no "HDR halo" here!
From its broad vistas and barren peaks to its rugged coastline and lush parks, Croatia's diverse beauty makes choosing where to begin the most difficult part of any visit. Trsteno Arboretum is perfect for urban nature-lovers who don't want to stray too far from civilization, and it's one of the world's oldest botanical gardens. Hikers will love Krka National Park—an hour's drive from Split unlocks clear pools for summer swimming, 17 waterfalls, and winding forest trails. And don't forget to leave time for exploring lesser-known natural wonders, like Vis island's coastal cave and rock formations. In Croatia, it's hard to go wrong—whatever you choose, it's bound to be beautiful.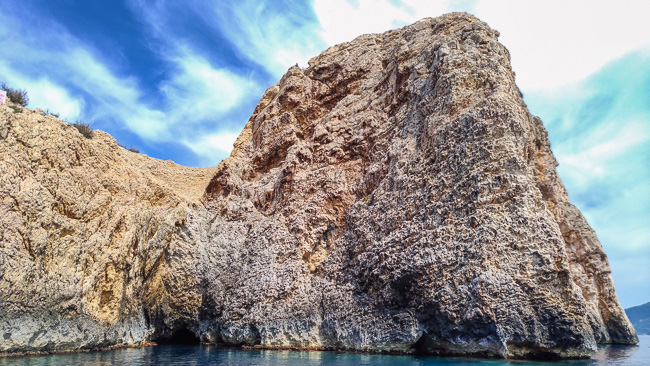 Get jaw-dropping detail on natural wonders with 64 megapixel Super Resolution mode.
1. Stunning sunsets (Zadar)
As dusk sets in, use Manual mode for a perfect shot: 1/750s shutter speed ensures excellent water detail and EV -0.6 intensifies shadows. Add a post-processing saturation boost and slight vignette to take an already-gorgeous sunset shot over the top.
In 1964, Alfred Hitchcock famously wrote that "Zadar has the most beautiful sunset in the world." But what is it that makes Zadar's sunset so magical? Some claim it's the brilliant hues of indigo, crimson, and peach, which are never replicated between evenings. Others say it's because Zadar's sunset lingers far after the sun dips below the horizon. Perhaps it's even because of artist Nikola Bašić's art installations along the Zadar riva, from the "Sea Organ", an instrument actually played by ocean waves, to the the solar-powered "Greetings to the Sun". Whatever it is, Hitchcock was onto something: Zadar's sunset is truly spectacular.
Use ZenFone 3 for life's amazing moments
The joy of travel is not only in visiting a place but truly experiencing it. Steeping yourself in the culture, living like a local, and falling a little bit in love. The end of a trip can be bittersweet, but, thanks to the ZenFone 3, life's amazing moments don't have to end. And, when you have a phone that captures vacation memories in stunning fidelity, looking back at your travels is like you never left at all. If you're going on a trip soon, see how the ZenFone 3 will make your next journey the most memorable one yet.